Due to the icy conditions, there will be a two-hour delay in Rowe. The bus will pick your student up at the same place, just two hours later. Breakfast will not be served. Lunch will still be Miss Kelly's Thanksgiving Dinner. Students can be dropped off at the school anytime after 9:45. Be safe today.

Good Morning, Rowe School community. This is a test of our notification system. There is no emergency. You should have received this message as a phone call, an email, and a text. We also posted this information on the school Facebook page and through the NBSU app, if you have it downloaded. If you received the message in all of the above ways, you're all set. If not, please call the school so we can update your contact information. Thanks for your help, have a great day, and we hope to see you at Open House at 6:00 on Monday. -Bill
Hello, Rowe School community. There will be paving happening tomorrow afternoon in the marked-off sections of our parking lot, likely after 2:00. It will not affect the drop-off or bus procedure, we just wanted everyone to know. Thanks to Lance and the Rowe DPW for helping make this happen.
You may want to be sitting down when you read this, the news is that important: They say that good things come to those who wait, and it turns out to be true! We've waited a whole week since school started, and our patience has been rewarded. Despite what it says on the September lunch menu, lunch for tomorrow, Wednesday, September 7, will be Shepherd's Pie!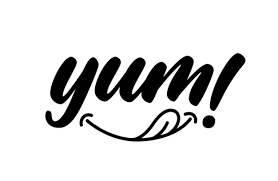 Good morning and happy first day of school! We've been behind on getting breakfast and lunch information out, thanks for your patience. Thanks to Laurie, the month's menu is posted now: 
https://www.roweschool.org/o/re/page/breakfast-lunch-menu
. Today's lunch is Pizza Pockets (not Pizza Bagels as listed), everything else should be as written on the schedule. Please call or email with any questions.Bill

Good Monday morning, Rowe families. Our phones were out of commission this morning, but thanks to our intrepid IT Mananger Josh, but we are back on track. Please call if you need anything. Email has been working fine, but if this happens again, please make a note of my cell number: 413-446-4949, or Nurse Lydia's cell number: 413-522-0760, if for some reason you can't get through on the regular number. Bill
Good morning, Rowe folx! The bus is running a few minutes late today, don't worry that you missed it. Bill
Severe thunderstorms are possible in Rowe this afternoon, so be safe on the way here and the way home.
Hey, Rowe Folx! Remember, today is a 12:30 release (tomorrow, too, as usual) for conferences. If you haven't signed up for yours yet, it's not too late!
Good evening, Rowe families. Due to the freezing rain that is forecast to start tonight and continue at least through midday tomorrow, Rowe School is canceled tomorrow, Thursday, March 24th. Please stay safe, and we'll see everyone Friday.
Good afternoon, Rowe families. The snow seems to be heavier than expected this afternoon, and is piling up quicker than anticipated. I know the Rowe DPW is doing everything they can to get the roads clear, but to be on the safe side, we're going to get the kids on the bus by 3:00 today. Due to the road conditions, the bus will be moving slow, so except for the first few houses closest to the school, kids will still be dropped off around the same time as usual, or shortly after. Students who are picked up at school can be picked up at or after 3:00, but DON'T RUSH, we'll keep them safe until you get here, whether it's 3:00, 3:15, or even a little after, due to the slow going. Please call if you have any questions. Bill
Due to the mix of winter weather in the forecast, Rowe School is canceled tomorrow, Friday, February 4. Please be safe, and post pictures on the Rowe School Facebook page. See you all next week.

Hello, Rowe families. The forecast for tomorrow morning is for temperatures of 0 degrees at 8:00, with 9 mph winds, for a wind chill of -16 degrees. We thought about a delay, but two hours won't gain us much. The temperature at 10:00 will be 2 degrees, with 9 mph winds, for a wind chill of -14 degrees. Our three options are delay, cancel, or have a full day of school. I am opting for a full day of school, since we will not benefit from a delay. The reason why we are not choosing to cancel, while some other schools have taken that route, is that due to our relatively new building and heating system, our classrooms will be warm, even if we leave the windows open slightly to improve ventilation. Again, that may not be the case in some other schools. That leaves the issue of the bus, and there are two factors here. One is that some students wait outside for the bus. The second is that some of the windows on the bus are required to be open for improved ventilation. I would ask that you not let your student stand outside for any length of time waiting for the bus in the morning, and dress them warmly in layers so they stay as warm as possible on the bus ride. The heaters on the bus will be working, I assure you. If you are dropping your student off at school in the morning, they will go right to the gym to wait until school starts. We have to prop the gym doors open to maintain proper ventilation, since we will have students from all the grades, separated by classroom, waiting in the gym. If you are bringing your child to school, consider dropping them off as close to the 8:30 start time as possible. That said, they are welcome after 7:45 as always, but make sure they bundle up. We will not be going outside for recess tomorrow, as the temperature is not expected to get above 5 degrees, and the winds in Rowe are a constant companion. Please keep everyone as warm and as safe as possible tonight, and we'll do the same tomorrow.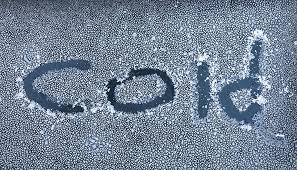 DESE Commissioner Riley is extending the mask requirement in all school buildings through February 28, 2022. To see more, click here
https://5il.co/1425g
There will be a two-hour delay today. School will start at 10:30, students may be dropped off after 9:45, breakfast will not be served. Please be safe.
Good evening, Rowe folks. Due to the predicted storm, Rowe School will be canceled tomorrow, Friday, 1/7/22. Be safe, and we'll see you Monday.
The vacation, as well as the warmer temperatures, will be a thing of the past tomorrow. This is a reminder to send your students with enough clothing and footwear to be comfortable outside, and a water bottle to be hydrated inside. As always, if your student is symptomatic, please let Lydia know, keep them home, and get them tested. We are continuing the test-and-stay program for students, but that is for students who have possible COVID symptoms at school, it is not intended for symptomatic students to be brought to the school for testing. We are looking forward to welcoming your students back to school tomorrow!
Due to the icy conditions that don't seem to be improving, Rowe School will now be canceled today. There will be school tomorrow, Thursday, 12/23, and it will be a 12:30 release, lunch will be served. Be safe today, and we'll see everyone tomorrow.