Good Monday morning, Rowe families. Our phones were out of commission this morning, but thanks to our intrepid IT Mananger Josh, but we are back on track. Please call if you need anything. Email has been working fine, but if this happens again, please make a note of my cell number: 413-446-4949, or Nurse Lydia's cell number: 413-522-0760, if for some reason you can't get through on the regular number. Bill
Good morning, Rowe folx! The bus is running a few minutes late today, don't worry that you missed it. Bill
Severe thunderstorms are possible in Rowe this afternoon, so be safe on the way here and the way home.
Hey, Rowe Folx! Remember, today is a 12:30 release (tomorrow, too, as usual) for conferences. If you haven't signed up for yours yet, it's not too late!
Good evening, Rowe families. Due to the freezing rain that is forecast to start tonight and continue at least through midday tomorrow, Rowe School is canceled tomorrow, Thursday, March 24th. Please stay safe, and we'll see everyone Friday.
Good afternoon, Rowe families. The snow seems to be heavier than expected this afternoon, and is piling up quicker than anticipated. I know the Rowe DPW is doing everything they can to get the roads clear, but to be on the safe side, we're going to get the kids on the bus by 3:00 today. Due to the road conditions, the bus will be moving slow, so except for the first few houses closest to the school, kids will still be dropped off around the same time as usual, or shortly after. Students who are picked up at school can be picked up at or after 3:00, but DON'T RUSH, we'll keep them safe until you get here, whether it's 3:00, 3:15, or even a little after, due to the slow going. Please call if you have any questions. Bill
Due to the mix of winter weather in the forecast, Rowe School is canceled tomorrow, Friday, February 4. Please be safe, and post pictures on the Rowe School Facebook page. See you all next week.

Hello, Rowe families. The forecast for tomorrow morning is for temperatures of 0 degrees at 8:00, with 9 mph winds, for a wind chill of -16 degrees. We thought about a delay, but two hours won't gain us much. The temperature at 10:00 will be 2 degrees, with 9 mph winds, for a wind chill of -14 degrees. Our three options are delay, cancel, or have a full day of school. I am opting for a full day of school, since we will not benefit from a delay. The reason why we are not choosing to cancel, while some other schools have taken that route, is that due to our relatively new building and heating system, our classrooms will be warm, even if we leave the windows open slightly to improve ventilation. Again, that may not be the case in some other schools. That leaves the issue of the bus, and there are two factors here. One is that some students wait outside for the bus. The second is that some of the windows on the bus are required to be open for improved ventilation. I would ask that you not let your student stand outside for any length of time waiting for the bus in the morning, and dress them warmly in layers so they stay as warm as possible on the bus ride. The heaters on the bus will be working, I assure you. If you are dropping your student off at school in the morning, they will go right to the gym to wait until school starts. We have to prop the gym doors open to maintain proper ventilation, since we will have students from all the grades, separated by classroom, waiting in the gym. If you are bringing your child to school, consider dropping them off as close to the 8:30 start time as possible. That said, they are welcome after 7:45 as always, but make sure they bundle up. We will not be going outside for recess tomorrow, as the temperature is not expected to get above 5 degrees, and the winds in Rowe are a constant companion. Please keep everyone as warm and as safe as possible tonight, and we'll do the same tomorrow.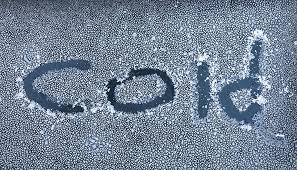 DESE Commissioner Riley is extending the mask requirement in all school buildings through February 28, 2022. To see more, click here
https://5il.co/1425g
There will be a two-hour delay today. School will start at 10:30, students may be dropped off after 9:45, breakfast will not be served. Please be safe.
Good evening, Rowe folks. Due to the predicted storm, Rowe School will be canceled tomorrow, Friday, 1/7/22. Be safe, and we'll see you Monday.
The vacation, as well as the warmer temperatures, will be a thing of the past tomorrow. This is a reminder to send your students with enough clothing and footwear to be comfortable outside, and a water bottle to be hydrated inside. As always, if your student is symptomatic, please let Lydia know, keep them home, and get them tested. We are continuing the test-and-stay program for students, but that is for students who have possible COVID symptoms at school, it is not intended for symptomatic students to be brought to the school for testing. We are looking forward to welcoming your students back to school tomorrow!
Due to the icy conditions that don't seem to be improving, Rowe School will now be canceled today. There will be school tomorrow, Thursday, 12/23, and it will be a 12:30 release, lunch will be served. Be safe today, and we'll see everyone tomorrow.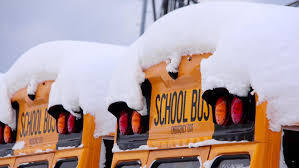 Due to the icy conditions, there will be a two-hour delay - school will start at 10:30 this morning. No breakfast will be served, lunch will be served. Please be safe.
A morning update: the Rowe Police will be at the school this morning as a matter of added caution. There is no threat directed at the school, but you might see the police car in the parking lot at drop-off. Call or email if you have questions. Bill

National Girls and Women in Sports Day Celebration! REGISTRATION is OPEN! All must register! FREE for girls in grades 3-8 Nominal fee for pickleball for women - this session will fill up fast!
Dear Rowe School families, A second person in our school community tested positive for COVID-19 this morning. This information is also going home today in a letter. As far as we can tell, this case is NOT related to the positive case from last week, it is a second, also isolated, incident. There were no other positive tests today. Though we cannot provide specific information about our school community member who tested positive, your child was not a close contact of the affected school member (a close contact is defined as being within 6 feet of the COVID-19 positive individual while indoors for at least 15 minutes during a 24-hour period). Please continue to monitor your child for symptoms and keep your child home if he/she/they shows any symptoms or is not feeling well. Parents of students who were in close contact with the community member will be notified privately. If you have not signed up for our school routine COVID safety check program, sign up here:
https://www.cic-health.com/consent/ma
We are committed to continuous communication with, and support of, our families. If you have any additional questions or concerns, please contact Nurse Lydia Brisson at 413-512-5103 or
lbrisson@roweschool.org
. Thank you for your continued support. Thank you, Bill and Lydia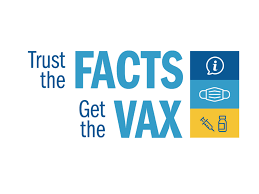 Staring tomorrow, Tuesday, 11/23: Due to the amount of construction equipment that is taking up space at the Park and Ride, the bus company will be picking up and dropping off the students at the old rest area that is just to the right (west) of the Park and Ride, if you're looking at it from Route 2.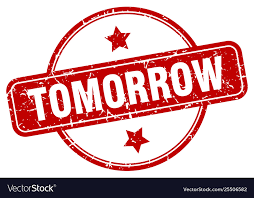 The good news: another day with no positive cases at the school. The bad news: cases in Franklin County are increasing, as are cases nationally. As you consider getting your 5-11 year-old vaccinated, consider getting booster shots for the adults in your household. From today's New York Times: "For younger and healthier adults, getting a booster can lessen the chances of getting sick and of spreading the virus to someone more vulnerable."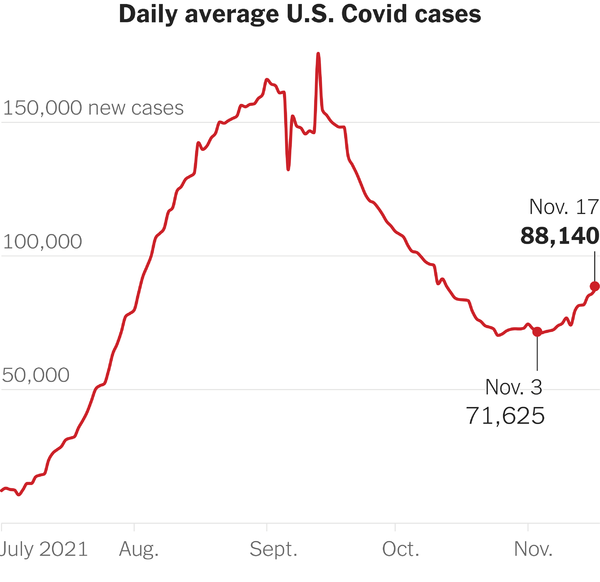 The good news is we have had no positive cases at the school today. We've taken extra precautions, and we appreciate you trusting us with the safety of your child, which is something we always put first.